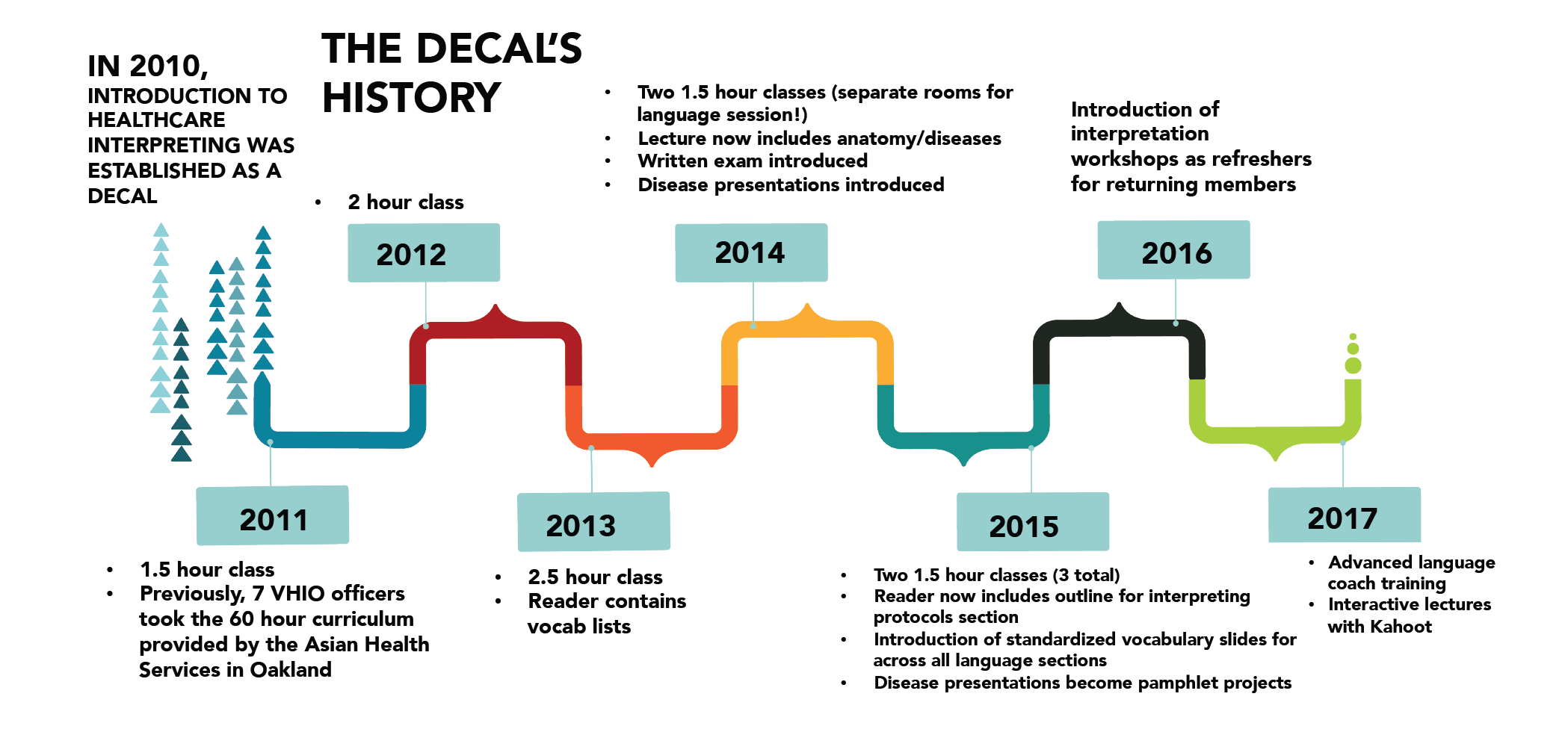 Introduction to Health Care Interpreting Decal (ES 198, formerly PH 198) 
Time: Lecture: Monday 7:00-­8:30pm;
Language practice: Wednesday 6:30-­8:00 pm
Email: calvhioeducation@gmail.com
Course Facilitators: Brandon Chan, Sarah Nam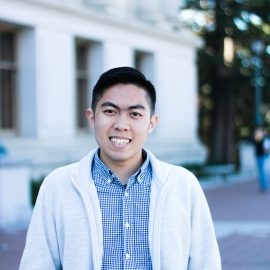 BRANDON CHAN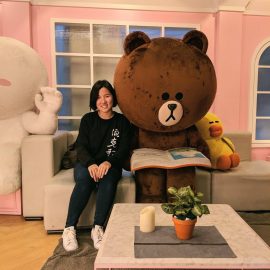 SARAH NAM
Course Description
NOTE: To take our course, you must be accepted into the club after our interview process before we can give you the CCNS needed to add the course. Apply here. 
Undergraduate students in public health, social work, or related fields who are fluent in Mandarin, Cantonese, Korean, Vietnamese, Spanish, or Tagalog are welcome to apply. Language assessments are conducted prior to admission to the mandatory Decal, which acquaints new Volunteer Health Interpreters Organization volunteers with health interpretation practices.
The Health Care Interpreting Decal aims to train fluent, bilingual students to interpret, or verbally translate, for health workers and patients in various healthcare settings in different languages in the San Francisco Bay Area­­­: Mandarin, Cantonese, Korean, Vietnamese, Spanish, and Tagalog. Students of all linguistic backgrounds will be introduced to
The theory, concepts, and skills in health care interpreting
The complexity of the roles and responsibilities of interpreters in health care setting and skills to carry out those functions
The ethical principles, considerations, and strategies to handle challenges they may encounter as health care interpreters
The biological and anatomical aspects of healthcare that will enhance their knowledge of the medical fields they may come across.
They will apply these principles and skills and familiarize themselves with common medical terminologies during the language group simulation practice portion of the class. The language group practice portion will focus on the specific areas of health that VHIO is working with during the semester, such as physical therapy, dentistry, and end-of-life care, so that students who are also members of VHIO will be able to get continuous practice that prepares them for actual interpreting sessions at clinics and events.